3rd ANNUAL
STRIDES FOR SCOUTS

5K / 1 Mile Walk
Sunday, October 6, 2013
at
Cooper River Park Stadium
Registration begins at 7:30 am
Walkers begin at 8:45 am
Runners begin at 9:00 am
Registration includes t-shirt (while supplies last) water and
refreshments
Awards will be given out to the top male and female overall for the 5k. And the top 3 male and females for the following age groups:
15 & Under 16 – 19 Years Old
20 – 29 Years Old 30 – 39 Years Old
40 – 49 Years Old 50 – 59 Years Old
60 – 69 Years Old 70 Years Old
*This race is USATF Certified and Sanctioned*
The White Horse District Boy Scouts of America proudly
serves over 2,000 youth in the Camden County. With this event we have promised
to use the funds raised to support our programs that promote physical fitness.
With childhood obesity being such an issue, we have promised to help our youth
stay, as Scout Oath says, "physically strong".
Become a Sponsor of the 2013 Strides for Scouts
Past Sponsors have been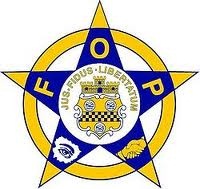 Lodge #30
Thank you to all of our sponsors. Your support is greatly appreciated.